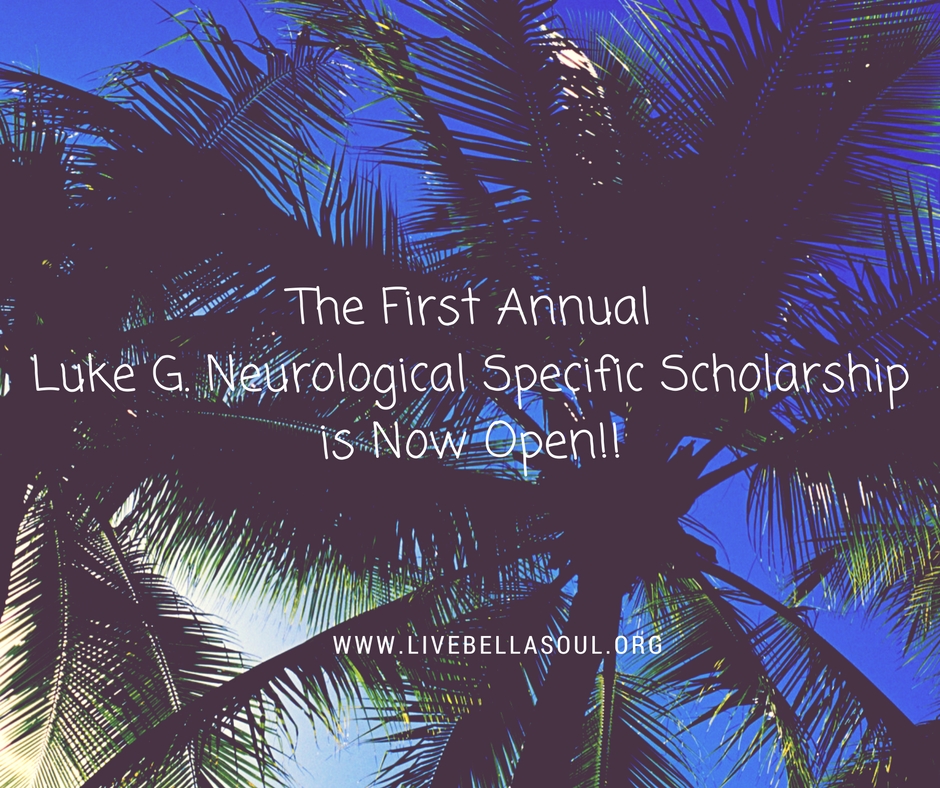 Requirements for Scholarship:
Must be a college student living with a neurological disorder.
Must be enrolled as full time student.
The limitations are not bound by state or university in which the individual attends. —please email proof of enrollment to Bella Soul (does not need to be a transcript; scholarship is not based on GPA but will be taken into account
In order to apply, please write a 3-page double spaced essay about the triumphs and struggles of living with a neurological disease/disorder. Give examples of how your disease/disorder has impacted your education, your social life, and how you have learned from these challenges. Also include, what advice you would tell someone who is struggling with the same neurological disease/disorder.
For more information and to submit an application, visit https://livebellasoul.org/?scholarships=1041 .