Partners of Child Neurology Foundation Research Grants and Awards
The Child Neurology Foundation (CNF) is proud to partner with outstanding organizations from every area of the child neurology community that are dedicated to supporting and/or conducting the necessary research that will advance treatments and cures of pediatric neurologic disorders.
Please visit the following links to learn more about specific research funding opportunities.  If you would like to donate to advance child neurology research, please click here.
---

NINDS supports and conducts research, both basic and clinical, on the normal and diseased nervous system, fosters the training of investigators in the basic and clinical neurosciences, and seeks better understanding, diagnosis, treatment, and prevention of neurological disorders.
Approximately 90% of the overall budget of NINDS is used to fund extramural research through a variety of funding mechanisms. Each year, NINDS establishes funding strategy based on the appropriations received from Congress. www.ninds.nih.gov/funding
---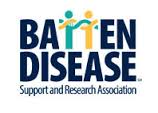 BDSRA supports scientific investigations through an annual merit review process, awarding grants to researchers throughout the world. http://bdsra.org/bdsra-research/current-rfps/
---

CURE has raised over $32 million since its inception in 1998 to fund epilepsy research and other initiatives that will lead the way to a cure. www.cureepilepsy.org/research
---


Child Neurology Society announces an award for basic or clinical research by promising young investigators who are members of the Society. Applications will be judged on the basis of originality, scientific merit, succinctness and relevance. The recipient of the award will receive a grant-in-aid. www.childneurologysociety.org/dodgeresearchgrant
---

Tuberous Sclerosis Alliance endeavors to stimulate, support and coordinate research that will lead to a cure for tuberous sclerosis complex (TSC), while improving the lives of those affected.  The TS Alliance Research Grants Program aims to support basic research relevant to TSC and scientific studies that accelerate the translation of basic research findings into clinical impact for those affected by TSC. www.tsalliance.org
---

LGS Foundation's seed grant program awards one-year research grants up to $30,000 and two-year grants up to $50,0000 (including no more than 10% in indirect costs) to young investigators, physician residents, and clinicians who are interested in studying Lennox-Gastaut Syndrome. Their seed grants are intended to help researchers explore novel ideas and answer questions related to the clinical aspects, therapies and/or genetic causes of LGS. www.lgsfoundation.org
---

Epilepsy Research Connection (ERC) is a growing group of non-profit and government organizations focused on providing funding for epilepsy related research. The ERC website provides a single place for researchers to search for funding. www.epilepsyresearchconnection.org
---

PERF Grant for Clinical/Translational Research: The Pediatric Epilepsy Research Foundation provides grant funding to child neurologists in the US/Canada for meritorious clinical and basic science research related to epileptic and other neurologic conditions in infants and children.
The grant is for $200,000.00 awarded over two years. The two year grant is divided into two equal payments (10% of the award is held back with payment upon submission of a yearly interim scientific report). Forms are provided by PERF. The grant may be renewable but on a competitive basis.
Special Grants: On occasion, The Pediatric Epilepsy Research Foundation funds research grants in excess of $200,000.00 for two or more years. These grants are on an invitation only basis and should not be solicited by applicants. pediatricepilepsyresearchfoundation.org/grants