SUMMARY
Interferon regulatory factor 2 binding protein-like–related disorder (IRF2BPL–related disorder) is a very rare genetic condition. IRF2BPL refers to a gene that helps the brain and nervous system work properly.  

Symptoms typically begin in childhood. Symptoms can start as early as the first 6 months of life. They can include: 
Extra movements that can appear shaky, wiggly, dance-like, twisting, or stiff 
Trouble controlling movements 
Loss or failure to attain developmental skills  
This is a rare disorder. Experts are still learning about all the different symptoms that may be associated with it.
DESCRIPTION
A mutation is a change in a gene that causes it to not work properly. Mutations in the IRF2BPL gene can affect the brain and nervous system. The function of IRF2BPL is not yet known. Experts believe IRF2BPL is important for developing and maintaining healthy brain cells.  

Symptoms usually begin in early childhood and can get worse over time. This disorder is a lifelong condition.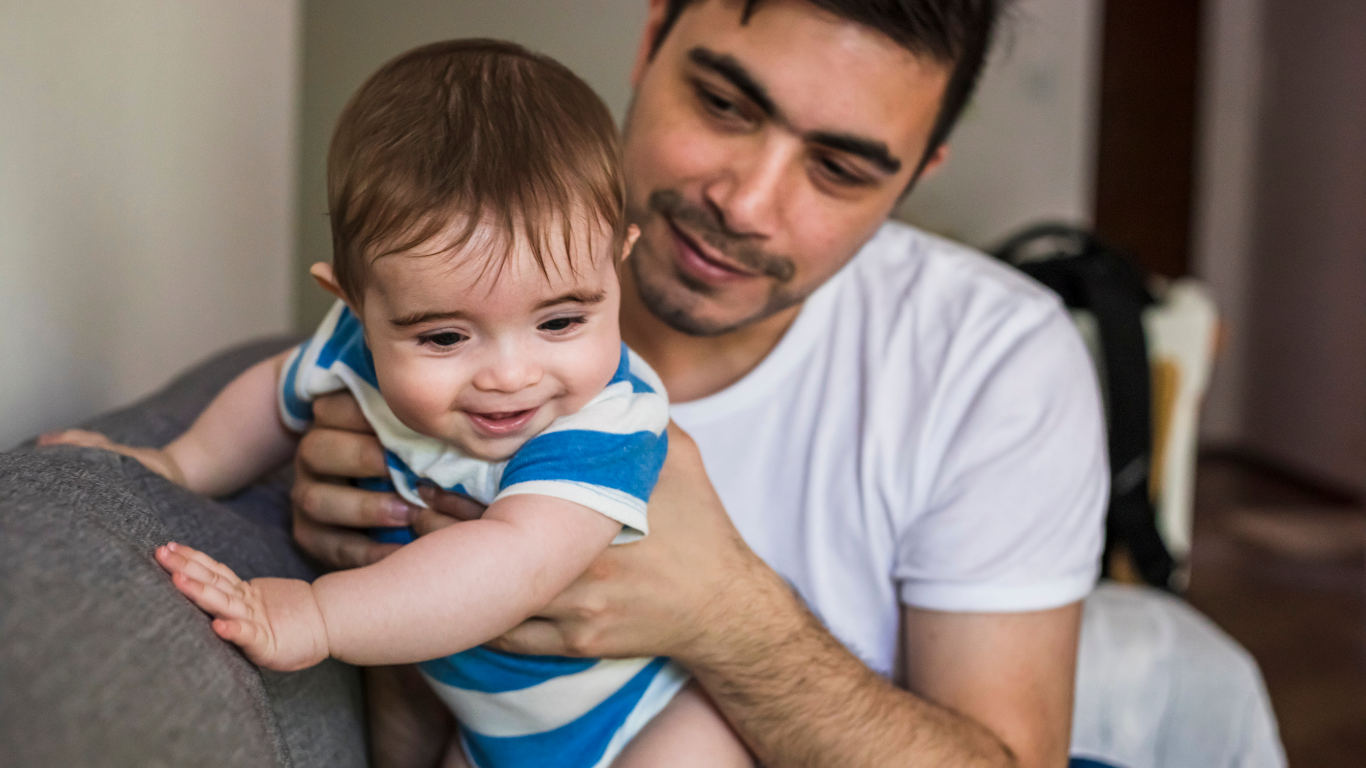 SIGNS AND SYMPTOMS
Symptoms can vary a lot from child to child. Some children have very severe symptoms. Other children have milder symptoms. Symptoms can include:
Extra movements.
This includes movements that can appear shaky, wiggly, dance-like, twisting, or stiff.
Trouble controlling movements.
Children may have trouble walking. Over time, some children will need to use a wheelchair. However, this is not true for all children. Some will be able to walk well without assistance.
Loss of developmental skills.
Some children have normal development prior to losing skills. Meanwhile, other children may not achieve developmental milestones. For instance, some children who can speak lose this ability over time. Other children do not develop speech at all.
Trouble swallowing.
A feeding tube may be needed when a child has trouble swallowing.
CAUSES
IRF2BPL–related disorder is caused by a mutation in the IRF2BPL gene. Although it is a genetic condition, it is not usually inherited from parents. It is typically a "de novo," or new, mutation. The child has the newly mutated gene, and the child's parents do not.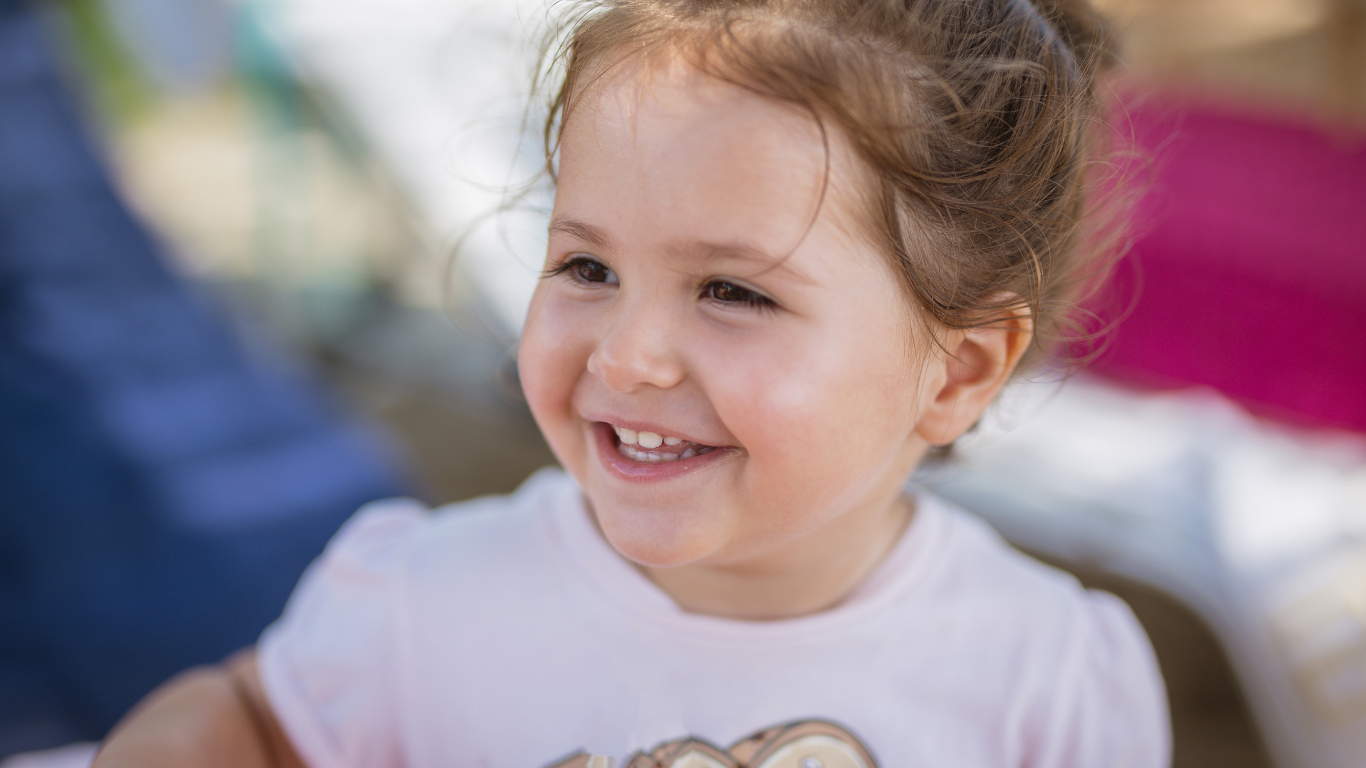 LABORATORY INVESTIGATIONS
Diagnosing IRF2BPL–related disorder begins with a doctor taking a clinical history and performing an examination on the child. Based on their findings, the doctor may order various testing. Testing may include: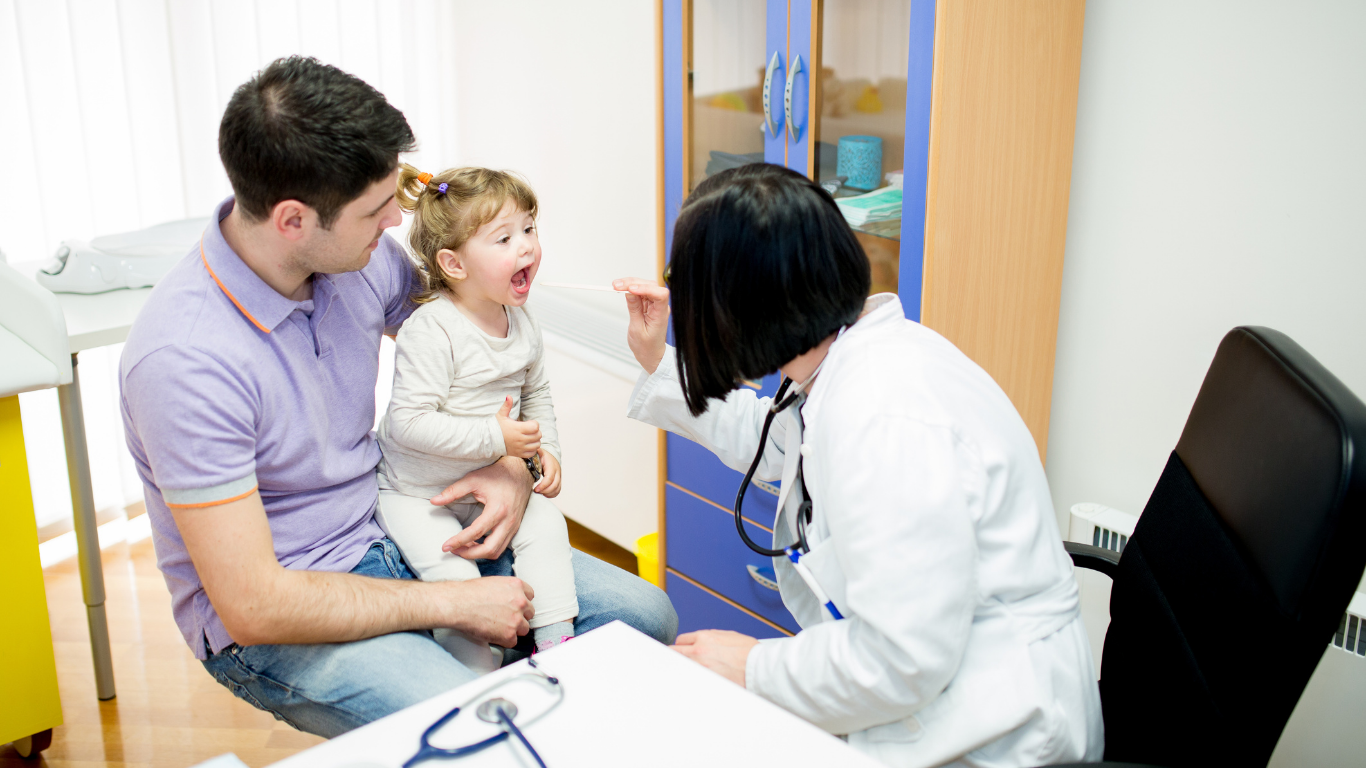 Blood, urine, or saliva tests. These tests are used to screen for genetic conditions.  
Magnetic resonance imaging (MRI). MRI can create images of the brain and other parts of the nervous system. An MRI may find important signs of this disorder. These signs include a smaller cerebrum and cerebellum, which are parts of the brain. 
Electroencephalogram (EEG). An EEG creates a recording of the electrical activity of the brain. This can help look for seizures. It can also help detect a tendency to develop seizures. 
The final diagnosis of IRF2BPL–related disorder is reached with genetic testing.
TREATMENT AND THERAPIES
There are no specific treatments available for IRF2BPL–related disorder. However, seizures and abnormal movements can be treated with medication.  

Speech, physical, and occupational therapy can be helpful for some children. A feeding tube is sometimes needed make sure that children are getting the nutrition they need.
OUTLOOK
IRF2BPL–related disorder is a very rare disorder. There are few reported cases. Doctors and scientists are still learning about all the possible outcomes of this condition. In some children, symptoms worsen over time. These children may lose the ability to talk, walk, or feed themselves. Other children may have milder symptoms.  

The type of IRF2BPL mutation a child has may affect how severe the disorder is.

Alex's Odyssey aims to raise awareness and encouragement for other brave children who have been diagnosed with NEDAMSS (Neurodevelopmental Disorder with Regression, Abnormal Movements, Loss of Speech, and Seizures) or IRF2BPL related disorder. Learn about the symptoms and the latest in research on the About IRF2BPL page.

The mission of AllStripes is to unlock new treatments for people affected by rare disease. Serving as a research platform dedicated to rare diseases, AllStripes makes it easy for patients to contribute to new treatment research from home. There is no cost for patients, families, or advocacy organizations to participate, join research programs, or use the platform. AllStripes does the work to collect and analyze de-identified medical records to help power faster, better drug development. By bringing patients, doctors, and researchers together everyone learns from each other's experiences to effectively push for better treatments across all rare conditions. They have over 40 active rare disease programs, which includes IRF2BPL/NEDAMSS, and they are adding more every month.  

AllStripes partners with rare disease patient advocacy organizations and key opinion leaders to build the programs. Expert researchers produce original research insights and publications, as well as partner with academic institutions and pharmaceutical companies to make progress towards new treatments. 

Disclaimer: AllStripes is a Public Benefit Corporation funded by private investors. Child Neurology Foundation does not specifically endorse products provided by AllStripes. 

The mission of iDREAM For a Cure (formerly STAND BY ELI Foundation) is to raise funds for research on IRF2BPL related disorders. This charity is a project of the Giving Back Fund, a non-profit organization. iDREAM is working with Texas Children's Hospital and Nationwide Children's Hospital to find answers, treatment, and possibly a cure for children affected by this gene mutation. 

IRF2BPL Foundation supports individuals and the families impacted by NEDAMSS and other IRF2BPL related disorders caused by mutation of IRF2BPL gene. Their mission is to: 
Elevate public awareness, educate physicians, and to unite with other rare patient organizations to facilitate timely diagnosis.
Accelerate research to further push the discovery and development of treatments and therapies.
Build a community network of patients, caregivers, clinicians, researchers, advocates, and volunteers dedicated to finding and bringing specialized care, treatments, and improved quality of life to all those affected by the disorder.
The IRF2BPL Foundation hosts the IRF2BPL Parent Support Group, a private Facebook group where parents support each other and share their experiences and knowledge. 

Simons Searchlight is an ambitious research program that is creating an ever-growing database and resource network. They aim to further the understanding of over 150 genes that cause rare genetic neurodevelopmental disorders, including IRF2BPL. Families share valuable information and experiences that leading geneticists and scientists around the world can use to improve the lives of people living with rare genetic neurodevelopmental disorders. These researchers can also invite families to participate in their research studies in the future. People with genetic diagnoses, their families, and scientists play equal parts in this journey. The study is international, and families can participate in several languages. 

Simons Searchlight hosts private Facebook communities for each genetic condition. Connect with the IRF2BPL: Simons Searchlight Community.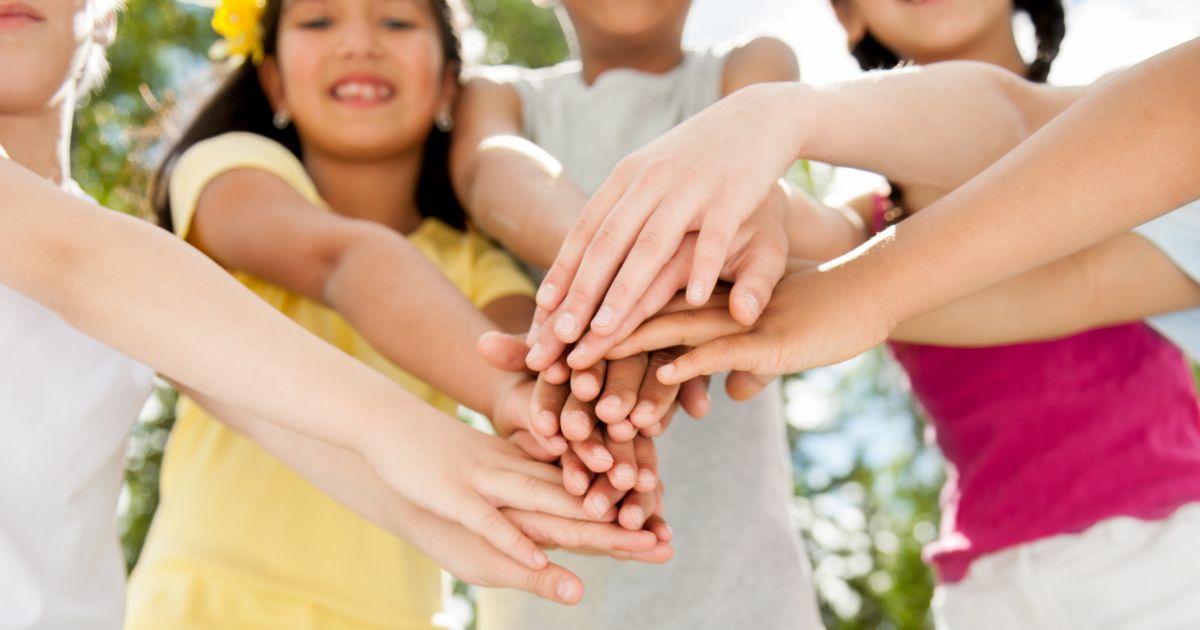 PUBLICATIONS
Podcast from CoRDS Cast, a rare disease podcast series created by the team at Sanford Research. On this episode of CoRDS Cast, Alyssa sits down with Caroline Yiu. Caroline's son Alex, was diagnosed with a very rare neurodegenerative disorder called NEDAMSS (Neurodevelopmental Disorder with Regression, Abnormal Movements, Loss of Speech, and Seizures.) 

Child Neurology Foundation (CNF) solicits resources from the community to be included on this webpage through an application process. CNF reserves the right to remove entities at any time if information is deemed inappropriate or inconsistent with the mission, vision, and values of CNF. 

ClinicalTrials.gov for IRF2BPL (birth to 17 years).

These are clinical trials that are recruiting or will be recruiting. Updates are made daily, so you are encouraged to check back frequently.   

 ClinicalTrials.gov is a database of privately and publicly funded clinical studies conducted around the world. This is a resource provided by the U.S. National Library of Medicine (NLM), which is an institute within the National Institutes of Health (NIH). Listing a study does not mean it has been evaluated by the U.S. Federal Government. Please read the NLM disclaimer for details.    

Before participating in a study, you are encouraged to talk to your health care provider and learn about the risks and potential benefits. 

Simons Searchlight includes a Family Stories page specific to each of the over 150 genetic conditions. On the IRF2BPL information page, scroll to the bottom of the page to the Family Stories section to read about other children or to submit your child's story.

The information in the CNF Child Neurology Disorder Directory is not intended to provide diagnosis, treatment, or medical advice and should not be considered a substitute for advice from a healthcare professional. Content provided is for informational purposes only.  CNF is not responsible for actions taken based on the information included on this webpage. Please consult with a physician or other healthcare professional regarding any medical or health related diagnosis or treatment options. 

Reviews and Guidelines:

Marcogliese PC, Shashi V, Spillmann RC, Stong N, Rosenfeld JA, Koenig MK, Martínez-Agosto JA, Herzog M, Chen AH, Dickson PI, Lin HJ, Vera MU, Salamon N, Graham JM Jr, Ortiz D, Infante E, Steyaert W, Dermaut B, Poppe B, Chung HL, Zuo Z, Lee PT, Kanca O, Xia F, Yang Y, Smith EC, Jasien J, Kansagra S, Spiridigliozzi G, El-Dairi M, Lark R, Riley K, Koeberl DD, Golden-Grant K; Program for Undiagnosed Diseases (UD-PrOZA); Undiagnosed Diseases Network, Yamamoto S, Wangler MF, Mirzaa G, Hemelsoet D, Lee B, Nelson SF, Goldstein DB, Bellen HJ, Pena LDM. IRF2BPL is associated with neurological phenotypes. Am J Hum Genet. 2018 Aug 2;103(2):245-260. https://doi.org/10.1016/j.ajhg.2018.07.006. Epub 2018 Jul 26. Erratum in: Am J Hum Genet. 2018 Sep 6;103(3):456. PMID: 30057031; PMCID: PMC6081494.  

Prilop L, Buchert R, Woerz S, Gerloff C, Haack TB, Zittel S. IRF2BPL mutation causes nigrostriatal degeneration presenting with dystonia, spasticity and keratoconus. Parkinsonism Relat Disord. 2020 Oct;79:141-143. https://doi.org/10.1016/j.parkreldis.2020.03.030. Epub 2020 Apr 9. PMID: 32291157.  

Shelkowitz E, Singh JK, Larson A, Elias ER. IRF2BPL gene mutation: Expanding on neurologic phenotypes. Am J Med Genet A. 2019 Nov;179(11):2263-2271. https://doi.org/10.1002/ajmg.a.61328. Epub 2019 Aug 20. PMID: 31432588. 

 
Thank you to our 2023 Disorder Directory partners: