CNF's Corporate Advisory Board (CAB)
We value our partnership with each of our Corporate Advisory Board (CAB) members. In addition to financial support, members provide their unique expertise and perspectives on the issues and needs facing the child neurology community.
And while it is our commitment to improving the lives of children with neurologic disorders that brings us together, it is our shared understanding that collaborative initiatives generate steadier progress and stronger outcomes that will ensure our partnership proves valuable for the families and providers caring for the children we serve. They look to us to make tomorrow better; together, we can make a difference.
2022 CAB Membership Benefits
Insights Benefits
Access to CNF exclusive CAB portal with fresh research and insights from around the community.

First access to our market research and needs assessment survey findings.

Invitation to quarterly CNF CAB Conversations (virtual meetings) on hot, emerging issues.

One yearly session with CNF Program Staff to discuss program activities based on the latest child neurology community's needs and insights.

Visibility Benefits
Recognition as CAB member on CNF exhibits, newsletter and website.
Opportunity to provide one guest Insights blog post on industry hot topic of choosing.
Opportunity to provide one family highlight for CNF Family Story series.
Opportunity to provide one community member to be profiled as part of CNF #childneurostrong social media campaign series.
Strategic Benefits
Ability to partner with CNF in hosting a meeting with single-disease state advocates, medical professionals and caregivers in indication area to discuss gaps, needs, and opportunities for collaboration.
Enrollment in 2022 Better Together for Kids Industry – Advocacy Learning Collaborative.
Strategic 1:1 quarterly leadership meeting with CNF BOD and Staff Leadership Team.
Ability to incorporate insight into 2022 child neurology needs assessment in QTR 1.
Many Thanks to our 2022 CAB Members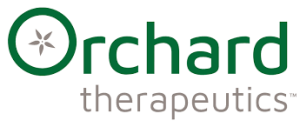 Interested in Joining Our CAB?
If you have questions or are interested in CAB membership, please contact Amy Brin, Executive Director, at [email protected].