The Child Neurology Foundation connects partners from all areas of the child neurology community so those navigating the journey of disease diagnosis, management, and care have the ongoing support from those dedicated to treatments and cures.
Our expanding network of patients and caregivers, volunteers and advocates, researchers and clinicians is committed to helping one another along the path that leads to the best quality of care — and the highest quality of life—for every child.
Our Vision
A world in which all children affected by neurologic disorders reach their full potential.
Our Mission
To serve as a collaborative center of education, resources, and support for children and their families living with neurologic conditions, and facilitate connection with medical professionals who care for them.
Our Core Values

Professionalism
We treat others as they would want to be treated. We are collegial and respectful in our professional relationships. We are dedicated to being innovative and expanding our knowledge through continuous learning. We strive to be inclusive of the perspectives of others across race, gender, age, religion, identity, or lived experience. We honor and respect difference and diversity in all forms and seek to actively foster a workplace and community where all are empowered to be their authentic selves, and feel appreciated for their values, experiences, and abilities. And above all, we strive to exhibit excellence in our work.
Integrity
We are accountable for our commitments and our actions. We are committed to ensuring the interests of the children and families we serve come first. We promote honesty and transparency in our relationships with each other, our collaborators and the broader community to ensure that the work we do each day meets the needs of, and is accessible to, our entire community. We pledge to be an ally in our efforts, committed to listening and learning first. And based on what we hear, evolving, standing up, speaking out, and amplifying our shared voice and acting in support of our diverse community when warranted.
Collaboration
We work humbly to identify and understand the urgencies and challenges facing our shared community; we know our challenges cannot be overcome alone. We actively seek relationships and partnerships that reflect the diversity of our community and help us serve more effectively, embracing differences in race, ethnicity, age, national origin, gender expression and sexual identities, physical and/or intellectual disabilities, religious or other philosophical beliefs, socioeconomic status, size, or other markers of a person's humanity. And whenever possible, we earnestly work together on the actions, programs, and initiatives in which we engage. We want to go farther, so we go together.
Stewardship
We are committed to being good listeners and lifting up voices in the community, especially those from historically underserved and under-represented groups. We are respectful stewards of the relationships and stories shared with us. We are empathetic, compassionate, and positive. And we are committed to act in service to the needs of the entire child neurology community, by providing culturally responsive and accessible resources for all children, families, and members of our community.
Read more about where we are heading in our 2022-2024 Strategic Plan.
Our Commitment to DEI
At Child Neurology Foundation, we pride ourselves on responding quickly and adeptly to the challenges facing children living with neurologic conditions. And yet, we recognize that we need to work harder to create inclusive opportunities for all children and families to access and receive high-quality care.   
Not to check a box, or because it's trendy, but because it's our ethos. Our vision.  
And we believe that each of us has a role to play. As an organization, we are taking accountability. We have identified, and continue to assess, our shortcomings and are taking action to live up to our commitment to the entire child neurology community.   
The time to act is now. We will update our list of progress regularly: 
Cultivating an Inclusive Organization  
We are working to attract and retain a workforce that reflects the diverse communities we serve by appreciating the values, experiences, and abilities of everyone we employ.  
Progress Report:  
Created the EDI Staff Committee

 

Incorporated bi-monthly EDI training/discussions during all-staff meetings

 

Weekly conversation starters about diversity, equity, and inclusion in Teams

 

Added two floating holidays to staff benefits

 

Updated our hiring process to be more transparent regarding salary ranges, steps of the interview and hiring process, and COVID requirements

 

Provided access to staff to invest their 401K benefit in Environmental, Social and Governance (ESG) funds. 

 
Providing Culturally Responsive and Accessible Resources   
We are working to ensure equitable care for all children by providing culturally responsive and accessible resources for all children and families.   
Progress Report:  
Expanded our Digital Access Program to all 50 states for accessible technology using Chromebooks & Hotspots, providing our CNF community with support in telehealth, community, and online resources

 

Translated all

Child Neurology 101 content into Spanish

 

Established a Patient Experience Bureau of 15 caregivers and young people to share stories from their diverse lived experiences to adjust the production of resources

 
Driving Community Collaboration  
We are developing relationships and partnerships to ensure that our actions are authentic, transparent, and taken with the utmost integrity.  
Progress Report:  
Began collecting vendor demographic information to assess how money we spend is distributed across different populations, with a plan to use that data to update our procurement policy to include goals toward improving vendor diversity. 

 

The Board of Directors has approved moving Foundation endowment and operating reserve investments 100% into funds that score above average on environmental and societal responsibility scales as determined by third-party, independent companies and research groups (such as Bloomberg, S&P Dow Jones Indices, JUST Capital, MSCI and Refinitiv). In keeping with the values of CNF, the fund shall not invest in the following industries: tobacco, fossil fuels, military weapons manufacturing, civilian firearms manufacturing and retailers, for-profit prisons, and detention centers.

 
Importantly, we know that this change will not happen overnight. But we are committed to sharing our progress with you, moving beyond words, striving toward action, and embedding this work into our DNA.   
We hope that you'll join us on this journey.  
Our History
After founding the Child Neurology Society in 1972, Dr. Kenneth Swaiman –  one of the nation's first pediatric neurologists –  formally established the Child Neurology Foundation in 2001. The Society is the professional organization for the nation's pediatric neurologists, while the Foundation serves pediatric patients through advocacy, education, research, and support initiatives.
CNF's current Executive Director and CEO is Amy Brin, who has been working on behalf of children with special needs and their families for nearly two decades. Brin was named Executive Director of CNF in 2015; during which time, the foundation has experienced unprecedented growth in strategic partnerships, programming, and operations.
Read more about CNF's team here.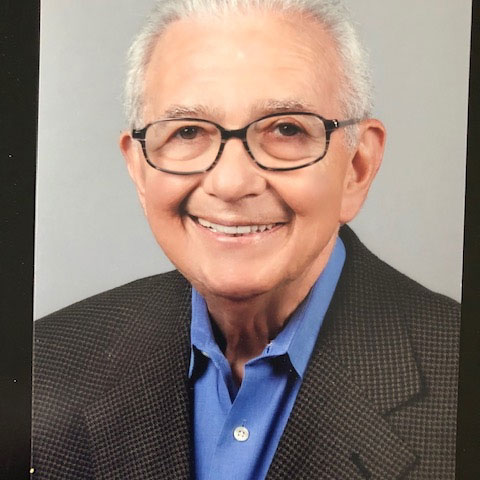 Kenneth F. Swaiman, MD (Founder)
Dr. Kenneth Swaiman dedicated his life and career to bettering the lives of children with neurologic conditions and their families. His legacy in the pediatric neurology field is unprecedented and his impact is universally recognized.
He founded the Child Neurology Foundation in 2001, recognizing the need to support the outreach of child neurologists, and support families and children with neurologic disorders. As CNF's first president, he was instrumental in laying the foundation for the work we continue to do decades later.
Dr. Swaiman was an internationally known child neurologist and Emeritus Professor of Neurology and Pediatrics at the University of Minnesota Medical School where he was the director of the Division of Child Neurology for several decades. He also served as Interim Head of the Department of Neurology. During his tenure, he was involved in the training of almost 100 pediatric neurologists from the United States and Canada, as well as many other countries. His biography is cited in "Who's Who in America", "Who's Who in the World", "Who's Who in Science and Engineering", and "The Best Doctors in America".
Dr. Swaiman was the Chairman of the organizing committee and first President of the Child Neurology Society (CNS). He received the Hower award, the highest award of that society, and the Founder's Award at its 25th Anniversary meeting as well as The Lifetime Achievement Award for Neurologic Education by the American Academy of Neurology. As chairman of the organizing committee of the Professors of Child Neurology, he was its first President and a prime mover, and also first president of the Child Neurology Foundation. He was a member of the organizing committee of the International Child Neurology Association (ICNA), has served on many National Institutes of Health Study Sections, and has been visiting professor and lecturer at medical schools in the United States and throughout the world, including Canada, South America, Asia, Mexico, Europe, and Africa.
Dr. Swaiman has been the Editor and a primary contributor to the textbook titled Practice of Pediatric Neurology (two editions) and Pediatric Neurology: Principles and Practice (five editions). He is the Founding Editor and immediate past Editor-in-Chief of Pediatric Neurology, an international journal devoted to the basic and clinical aspects of the diagnosis of children with neurologic impairment. He has served as a member of the Editorial Boards of the Annals of Neurology, Brain and Development, Neuropediatrics, and the Chinese Journal of Pediatrics.
His investigative endeavors have included research into brain energy metabolism, the effect of malnutrition on the developing brain, and the metabolic effects of iron and other metals on brain function. He has been particularly involved in studies of Neurodegeneration with Brain Iron Accumulation (NBIA) and other childhood movement disorders.
Dr. Swaiman passed away on September 18, 2020 and is deeply missed by all those who knew him. Read more about his legacy here.
Annual Reports
Every year, we put together an annual report to reflect on the past year.
Thank you for being a part of the child neurology community; we hope that you'll enjoy taking a walk through the highlights and key moments of the past year in our 2022 Annual Report document.
If you have any thoughts on our year in review, or would like to partner on any of our initiatives moving forward, please contact us.
View annual reports: