SUMMARY
Holoprosencephaly (HPE) is a rare birth defect. Early in pregnancy, a baby's brain ordinarily separates into two sections. This does not happen completely in children with HPE.   

The cause of HPE is unknown but may include genetic disorders. Children with HPE can experience developmental delays, seizures, respiratory problems, and difficulty maintaining a normal temperature. The abilities of, and challenges for, a child diagnosed with HPE depends on the type of HPE. Symptoms can be affected by how other parts of the brain developed. They also depend on whether there are other problems present.   
DESCRIPTION
Holoprosencephaly is a birth defect that occurs during the first few weeks of pregnancy. During this time, the brain should grow and split into two halves. In babies with HPE, the brain does not grow as it should. In mild HPE, part of the brain is separated but some areas are not. In severe HPE, the brain does not divide at all.   

Only 3% of fetuses with HPE survive to delivery. HPE affects about one in 5,000 live births. Most children with HPE have the severe form of the disorder. Therefore, the majority do not survive past the first six months of life. 

The four main types of HPE: 
Middle interhemispheric HPE (MIH)
This is the least common type of HPE. In MIH, the middle section of the brain is not well separated.
Lobar HPE
Lobar HPE occurs in less than 12% of children with HPE. In this type, the brain is almost completely separated. 

Septopreoptic HPE is a very mild subtype of lobar HPE. In it, only a small area of the brain is not separated. Children with this subtype usually have good motor function. 
Semilobar HPE
This is the second most common type of HPE. In it, the brain is separated in the back but not the front.
Alobar HPE
Severe. This is the most common type of HPE. In alobar HPE, the brain is not separated at all. Severe problems and abnormalities are present in many parts of the brain. Some parts of the brain may not completely develop. Some may be "stuck" together. Some may be missing entirely. 

 

The outlook for children with HPE depends on the severity of the disorder and on other coexisting problems. Severely affected children may live several months or several years. The least affected may live a normal lifespan but are unable to live independently.   
SIGNS AND SYMPTOMS
HPE is often diagnosed with an ultrasound during pregnancy. However, milder forms may not be noticed until a baby is born. If the baby shows developmental delays, an MRI, or magnetic resonance imaging, of the brain can be used. An MRI can show HPE.  

Children diagnosed with HPE may have: 
Microcephaly. This means having a small head. 
Hydrocephalus. This means having too much fluid in the brain. 
Developmental delays. Examples include being late to sit, craw, stand, or walk. 
Epilepsy. This means the child may experience seizures. 
Endocrine issues. Hormone problems may include low levels of thyroid, cortisol, or growth hormones. 
Diabetes insipidus. This form of diabetes results in high sodium levels in the blood and excessive urination.  High sodium can cause seizures.  Diabetes insipidus affects 3 in 4 children with HPE. 
Problems with muscle control, motor control, or movement. This can include tight muscles, unpredictable movements, balance issues, or muscle weakness. 
Difficulty falling asleep or staying asleep. Child may sleep during the day instead of at night. In addition, obstructive sleep apnea and/or sleep apnea may be present and interrupt sleep. 
Trouble with body temperature regulation. Child may become too hot or too cold even if the room temperature is normal.  
Feeding issues. Many children with HPE will need a feeding tube. 
Facial deformities. These may include a flat, single-nostril nose, close-set eyes, a cleft lip or palate, or other severe facial abnormalities. 
Self-abusive behavior. This can look like biting, hitting, hair pulling, or scratching.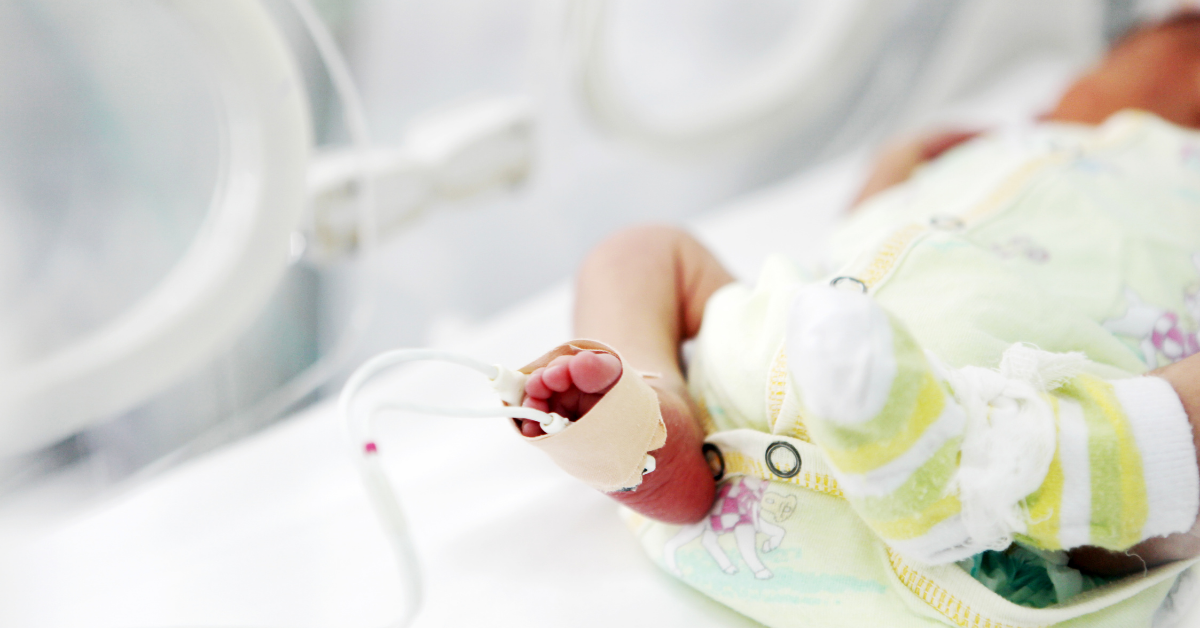 CAUSES
The exact cause of HPE is unknown. However, risk factors include:  
Maternal diabetes. Some cases of HPE have been associated with gestational diabetes, however this is rare.  
Certain infections during pregnancy. Some infections are associated with HPE. These include syphilis, toxoplasmosis, rubella, herpes, and cytomegalovirus. 
Use of certain drugs and medicines during pregnancy. Drugs associated with HPE include alcohol, aspirin, lithium, antipsychotics, anticonvulsants, hormones, and retinoic acid. 
Chromosomal abnormalities. Many children with HPE have normal chromosomes. However, specific chromosomal abnormalities have been identified in some patients.  
Gene mutations. Several types of both inherited and non-inherited gene mutations may cause HPE. 
LABORATORY INVESTIGATIONS  
Various testing and imaging procedures can useful in diagnosing and understanding HPE. 
Brain imaging scans. MRI and CT scans (computerized tomography scans) can help diagnose HPE.  
Genetic tests. Genetic tests are often ordered during an initial examination for HPE. They may be repeated as genetic testing advances. 
Lab tests. Blood and urine tests can look for problems associated with HPE. They can help detect diabetes insipidus, as well as thyroid, cortisol, and growth hormone deficiencies.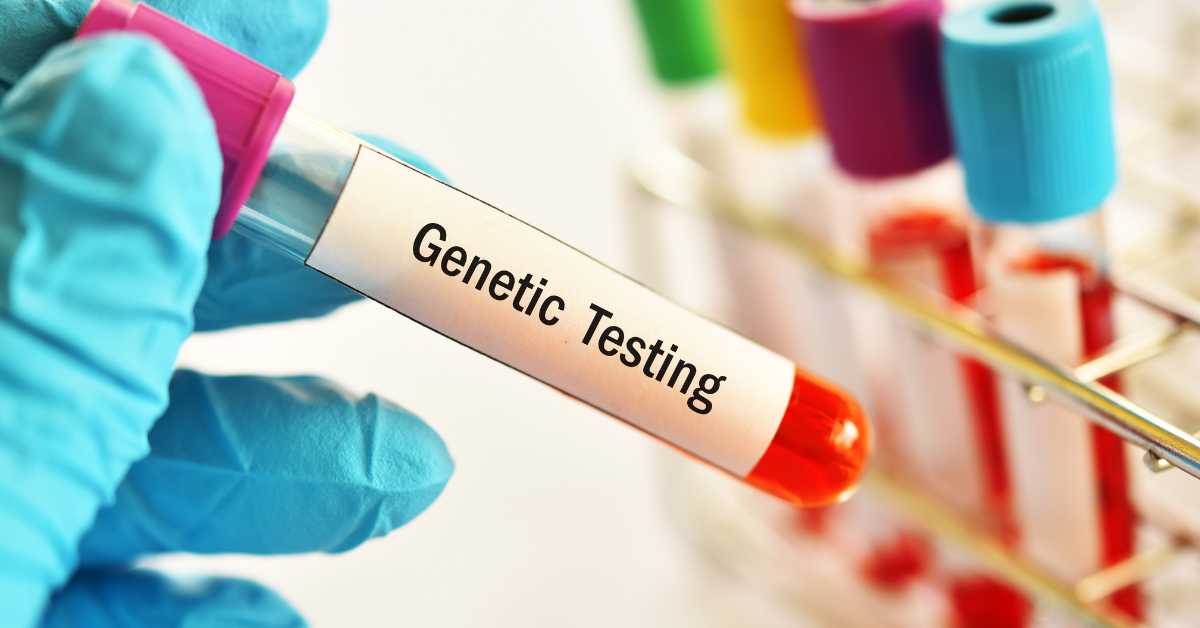 TREATMENTS
The treatments used will depend on the severity of the HPE and associated issues.  
Medication
Medication can treat certain signs and symptoms of HPE. Medication can be used for: 
Respiratory issues 
Hormone imbalances 
Seizures 
Reflux 
Constipation 
Behavioral disorders 
Sleep disorders 
Surgery
Surgery can help with: 
Facial deformities 
Hydrocephalus (too much fluid in the brain) 
Feeding tube placement 
Tight muscles 
Dislocated hips 
Scoliosis (curvature of the spine) 
Physical and Occupational Therapy for HPE
Physical and occupational therapists can help with motor skills and functioning. 
Speech Therapy for HPE
Speech therapists can help a child with HPE with feeding, cognitive skills, and language skills. 
Wheelchairs, Walkers and Other Mobility Equipment
This equipment can help a child with HPE maintain good posture. It can also help with motor function and mobility. 
Feeding Equipment and Diets for HPE
Therapies related to food and feeding can help with growth. They can also help with managing some of the conditions related to HPE. 
Communication Aids and Tools
Better communication can help a child with HPE express needs and develop relationships. 
Other Treatments
Other treatments include: 
Individual and family counseling 
School accommodations 
OUTLOOK 
There is no cure for HPE. Developmental delay is universal. Still, the severity of HPE varies considerably.  

Children with moderate or severe HPE may never be able to sit independently, crawl, or walk. They may have difficulty with motor functions. Weak and stiff muscles may require intensive therapy, bracing, and special equipment.  

Almost 3 in 4 children with HPE will require a feeding tube for nutrition, fluids, and medication. Most will be unable to talk. Communication will be limited. All children with HPE are at risk for feeding, breathing, and hormone issues. Almost half have seizures.  

Because the brain malformation cannot be treated, all care is based on symptoms.  
Families for HoPE, Inc. is a 501(c)(3) nonprofit organization formed to address the needs of families and children diagnosed with holoprosencephaly (HPE) and related brain malformations. 

Families for HoPE seeks to provide support for all stages in the HPE journey: 
Families of unborn infants receiving a diagnosis of HPE 
Families of children with a diagnosis of HPE 
Families grieving the death of a child with a diagnosis of HPE 
Families for HoPE also hosts a private Facebook group: Holoprosencephaly and Families for HoPE, Inc. 

The Carter Centers for Brain Research in Holoprosencephaly and Related Malformations

The Carter Centers for Brain Research in Holoprosencephaly and Related Malformations is an international organization of Holoprosencephaly (HPE) experts. The Carter Centers want to help families with education about the disorder, enhance their knowledge of HPE and how to manage their child's health, and assist families with coping with the overwhelming demands that often accompany providing care for an individual with special needs. The Carter Centers provides a variety of services to families (education, radiology evaluations, international registries, parent-to-parent networks, etc.). The Carter Centers create a vital link among research scientists, health care providers, families and resources to provide the quality of information necessary to improve health care services for families with children diagnosed with HPE. 

Child Neurology Foundation (CNF) solicits resources from the community to be included on this webpage through an application process. CNF reserves the right to remove entities at any time if information is deemed inappropriate or inconsistent with the mission, vision, and values of CNF. 

ClincalTrials.gov for holoprosencephaly (birth to 17 years) are clinical trials that are recruiting or will be recruiting. Updates are made daily, so you are encouraged to check back frequently.  

ClinicalTrials.gov is a database of privately and publicly funded clinical studies conducted around the world. This is a resource provided by the U.S. National Library of Medicine (NLM), which is an institute within the National Institutes of Health (NIH). Listing a study does not mean it has been evaluated by the U.S. Federal Government. Please read the NLM disclaimer for details.   

Before participating in a study, you are encouraged to talk to your health care provider and learn about the risks and potential benefits.  

The information in the CNF Child Neurology Disorder Directory is not intended to provide diagnosis, treatment, or medical advice and should not be considered a substitute for advice from a healthcare professional. Content provided is for informational purposes only.  CNF is not responsible for actions taken based on the information included on this webpage. Please consult with a physician or other healthcare professional regarding any medical or health related diagnosis or treatment options. 

Lewis AJ, Simon EM, Barkovich AJ, Clegg NJ, Delgado MR, Levey E, Hahn JS. Middle interhemispheric variant of holoprosencephaly. Neurology 2002 59:1860-5. https://doi.org/10.1212/01.wnl.0000037483.31989.b9  

Hahn JS, Plawner LL. Evaluation and management of children with holoprosencephaly. Pediatr Neurology 2004 31:79-88. https://doi.org/10.1016/j.pediatrneurol.2004.03.006  

Kauvar E, Muenke M. Holoprosencephaly: Recommendations for diagnosis and management. Current Opinion in Pediatrics 2010 22:687-695. https://doi.org/10.1097/mop.0b013e32833f56d5  

Solomon BD, Pineda-Alvarez DE, Mercier S, Raam MS, Odent S, Muenke M. Holoprosencephaly flashcards: A summary for the clinician. Am J Med Genet Part C Semin Med Genet 2010 154C:3–7. https://doi.org/10.1002/ajmg.c.30245  

Hahn JS, Barnes PD. 2010. Neuroimaging advances in holoprosencephaly: Refining the spectrum of the midline malformation. Am J Med Genet Part C Semin Med Genet 154C:120–132. https://doi.org/10.1002/ajmg.c.30238  

Solomon BD, Mercier S, Ve´ lez JI, Pineda-Alvarez DE, Wyllie A, Zhou N, Dubourg C, 

David V, Odent S, Roessler E, Muenke M.  Analysis of genotype–phenotype correlations in human holoprosencephaly. Am J Med Genet Part C Semin Med Genet 2010 154C:133–141. https://doi.org/10.1002/ajmg.c.30240  

Levey EB, Stashinko E, Clegg NJ, Delgado MR. Management of children with holoprosencephaly. Am J Med Genet Part C Semin Med Genet 2010 154C:183-190. https://doi.org/10.1002/ajmg.c.30254  

Stashinko EE, Harley LA, Steele RA, Clegg NJ. Parental perspectives on living with a child with HoPE.  Am J Med Genet Part C Semin Med Genet 2010 154C:197-201. https://doi.org/10.1002/ajmg.c.30237  

Hahn JS, Clegg NJ, Stashinko E, Barnes PD. Septopreoptic holoprosencephaly: A mild subtype associated with midline craniofacial anomalies. Am J of Neuroradiology, 2010 Oct;31(9):1596-601. https://doi.org/10.3174/ajnr.a2123  

Weiss K, Kruszka P, Guillen-Sacoto M, Addissie Y, Hadley D, Hadsall C, Stokes B, Hu P, Roessler E, Solomon B, Wiggs E, Thurm A, Hufnagel R, Zein W, Hahn J, Stashinko E, Levey E, Baldwin D, Clegg NJ, Delgado MR, Muenke M:  In-depth investigators of adolescents and adults with holoprosencephaly identify unique characteristics. Genetics in Medicine 2018; Jan 20(1) 14-23. https://doi.org/10.1038/gim.2017.68  
Thank you to our 2023 Disorder Directory partners: