Welcome to the Board – Dr. Scott Perry
Late in 2019, CNF was lucky enough to have two new members join our Board of Directors. You may know him from twitter, as @TheNotoriousEEG, but we know him as Dr. Scott Perry. To give you a little more insight into Dr. Perry's career, and what inspired him to join CNF's Board, we asked him a few questions for a new year, "Getting to know CNF" post.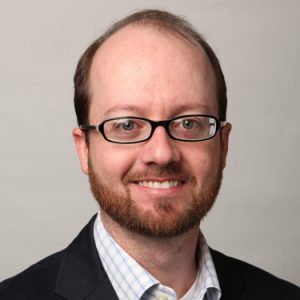 Tell us what you do in your day job.
I am currently the Medical Director of Neurology at Cook Children's Medical Center in Fort Worth where I lead a group of 15 child neurologists, 8 advanced practice providers, and 1 physiatrist. I divide my time between administration of our Neurosciences Center, my research focusing on epilepsy surgery and developmental epileptic encephalopathies, and seeing patients in the outpatient clinic and epilepsy monitoring unit.
If you didn't work in neurology, what would you have done instead?
My family would say the answer is "what would I not have done?" because I talk about doing almost everything. I probably would have done something in marketing/promotions because I love being creative. I also talk a lot about opening my own microbrewery back in my hometown of Cleveland, Mississippi.
What made you decide to join the CNF Board of Directors?
I spend a lot of my work life advocating for my patients through strong relationships with a variety of patient advocacy organizations. I believe patients and their parents are the driving force behind improvements in our care. I saw CNF as an opportunity to make an impact on a much larger scale while working with like-minded colleagues on a common mission.
Which CNF Core Value do you identify with the most? (Integrity, Collaboration, Stewardship, Professionalism)?
By far, "collaboration" would be the value that speaks to me the most. I strongly believe that we make much more progress as a team than we do as individuals. I believe collaboration across institutions and organizations is essential to providing the best care. As an institution focused on improving care in child neurology, I think we become the "best" by trying to achieve better care, not by focusing on outperforming other institutions.
How do you think that social media can be used to bridge the gap between patients and physicians?
Social media provides a more relaxed means of communication whereby physicians and patients can interact. I've connected with so many influential advocates through social media and become involved in their organizations as a result. Social media provides a platform to share information with the masses and empowers patients to seek the information they desire or maybe find information they didn't know they were missing. Likewise, social media allows patients to inform physicians of their needs, such as gaps in care and better understanding of their disease.