Corporate Advisory Board
Child Neurology Foundation's Corporate Advisory Board (CAB) is all about creating a community of support. We partner with local businesses and corporations to further their philanthropic goals, increase their visibility within the community, and further the Foundation's mission. Our partners combine employee engagement, in-kind donations, and financial support to achieve the greatest impact for the children we serve. Please review the membership levels and explicit benefits below.
If you have questions or are interested in CAB membership, please contact Amy Miller, Executive Director, at 214.789.7316 or amiller@childneurologyfoundation.org.
2016 Corporate Advisory Board
We value our partnership with each of our corporate members. In addition to financial support, members provide their unique expertise and perspectives on the issues and needs facing the child neurology community. And while it is our commitment to improving the lives of children with neurologic disorders that brings us together, it is our shared understanding that collaborative initiatives generate steadier progress and stronger outcomes that will ensure our partnership proves valuable for the families and providers caring for the children we serve. They look to us to make today better and tomorrow the best it can be; together, we can make a difference. There is help! There is hope!
---
---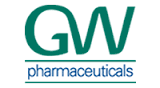 ---
---
---
---
---
---
---
---
---
---