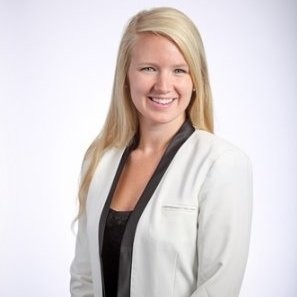 We'd like to welcome Anne Frederick to the CNF Team. To help you get to know her, Anne answered a few questions to share with the CNF community.
What's your role at CNF?
I am the Executive Administrative Assistant! My primary role will be to support the CNF Board of Directors, Corporate Advisory Board, and CNF CEO/Executive Director Amy Brin!
What are you passionate about?
I find great passion and drive in being able to help others.  My cup endlessly overflows when given the opportunity to serve those around me.
Which CNF Value do you identify with the most?
(Integrity, Stewardship, Collaboration, Professionalism).
Integrity.  What resonates most with me is the great focus it puts on valuing quality relationships that are built on honesty and transparency.
How do you spend your time when you're not at work? 
As my husband and I just moved to Kentucky from Michigan, almost every outing we go on is an adventure; something so small as finding our favorite grocery store is exciting! 😊 Most of my time is spent being active, cooking, building memories with my husband, facetiming my family in Michigan, and just experiencing new areas of Lexington.
What drew you to working with CNF?
What drew me most to CNF was how the mission, vision, and values truly intertwined.  I so greatly respect the end goal and feel as though the journey to get there is done in such an honorable way.  It's a cause, and an organization that I simply could not wait to be a part of!