Telehealth has revolutionized the way children receive neurologic care in the US.
The benefits are many: increased access to neurologists, convenience, greater behavior regulation, and parents' ability to focus are all measurable and marked improvements to patients' satisfaction.
However, there is much work to be done to make sure that telehealth works both for families and health care providers as the future of care changes and the rise of telehealth continues. 
With telehealth, there isn't a one-size-fits-all solution. How your family approaches telehealth, in-person medical appointments or a mix of both is a personal healthcare decision that depends on your child's needs and your doctor's goals.
The resources and information provided here are to help you make the best decision for your family and receive the highest quality of care for your child.
We Are Talking About Telehealth Because:
Families used to wait on average 9 weeks for their first visit with a neurologist.*
With telehealth, almost half of all patients received a neurology appointment within a week of their request.*
80% of parents surveyed by CNF said that the overall convenience was much better with telehealth than in-person visits.*  
Of the parents surveyed by CNF, 39% of them said they would never again choose telehealth for their child.*
*Telehealth Satisfaction Survey
In the summer of 2020, we solicited feedback from parents and caregivers about their telehealth experiences.
Review the results of the 2020 CNF Telehealth Satisfaction Survey in the video here. Dr. Anup Patel, Section Chief of Neurology at Nationwide Children's Hospital and President of CNF, and parent Holly Paauwe discuss how these results resonate in their experiences.
What Is Our Community Saying About Telehealth?
CNF's Telehealth Commitment
We are committed to delivering resources and education to help bridge the digital divide and increase the number of children experiencing neurologic conditions who can access telehealth, to support clinicians in delivering telehealth appointments, and to empower families to experience greater satisfaction during their telehealth visits.
And as part of our advocacy efforts, we are committed to advocating for telehealth legislation that ensures patients receive high quality care and clinicians are adequately paid for their services.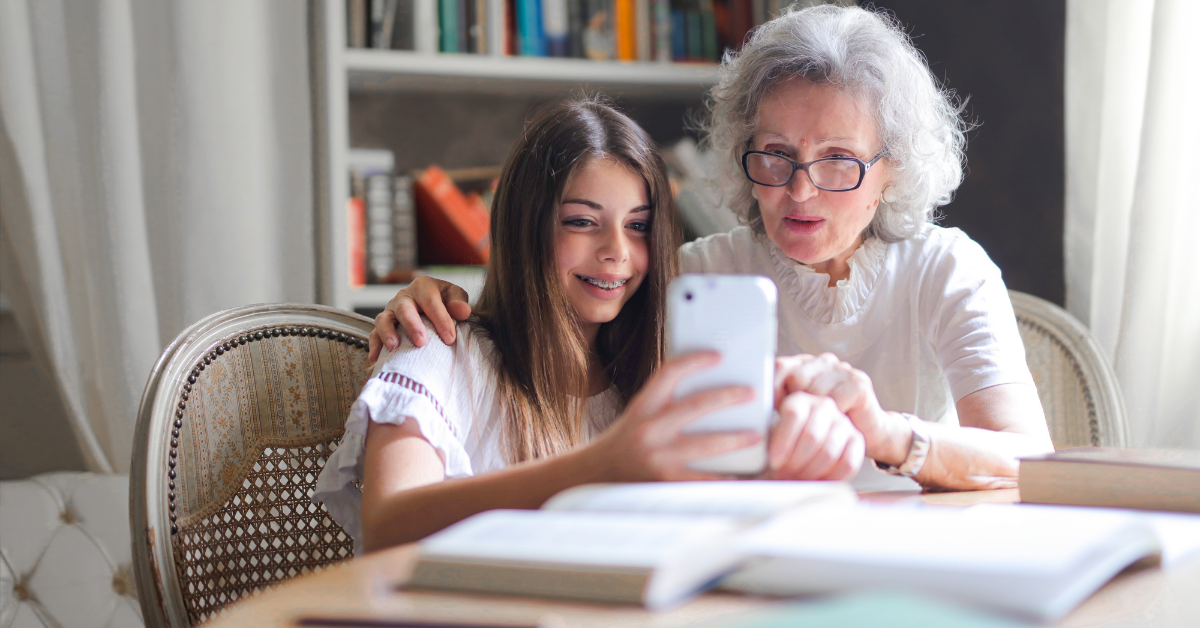 Behind-the-Scenes at a Telehealth Appointment
Amanda Jaksha is mom to two children — her 16-year-old daughter Ava lives with CDKL5 deficiency disorder. The family is a frequent user of telehealth and has check-ins with their doctor by video call.
To highlight some tips and strategies for a successful telehealth appointment, we sat in on a call between Amanda, Ava and Dr. Sue Kressly, a pediatrician who has extensive experience working to improve how patients and clinicians can use technology for better care.
Telehealth: A Lasting Impact
In this video, we hear from two of the nation's leading experts in how telehealth affects, and will continue to affect, the child neurology community: Dr. David Charles, Professor and Vice-Chairman of Neurology and the Medical Director of the Vanderbilt Telehealth Clinic, and from Kendra Martello, the Executive Director of Public Policy at Neurocrine Biosciences.
The Hill: The New Role of Telehealth
The Hill, independent political news site, held a live panel discussion on Oct. 5, 2021 about improving patient care and the role of telemedicine in our healthcare system.
Amy Brin, CEO and Executive Director of the Child Neurology Foundation, shared her insights about the role of telehealth for our community during the event. If you missed the live discussion, you can still catch that conversation about striking the right balance between virtual and in-person patient care, filling care gaps, and how to ensure the highest quality of care for every patient in the recording.
Currently, legislation is being discussed in Congress to address the future of telehealth. Though it is our hope that telehealth will help to increase access to healthcare permanently, there is more work to be done to ensure it meets the diverse needs of our community. At the very least protection must include allowing patients to receive telehealth in their own homes, which is particularly important for our medically complex community.
However, this legislation doesn't address the underlying issues that resulted in 39% of parents never wanting to use telehealth again for their child.
Children living with neurologic conditions are often not centered in telehealth policy conversations. Legislation proposals and clinical models are designed largely using adult patient populations. Given that patients in the child neurology community  can see more than 10 specialists at a time, they are one of the costliest populations in American healthcare. Any telehealth legislation and improvements  must consider children with complex medical needs and their families, to both improve the quality of telehealth care and lower healthcare costs.
And, importantly, if policymakers are truly interested in making telehealth work well, any telehealth bill must also include improved broadband access and funding for improved technologies for both clinicians and families.
Passing legislation is not all that is needed to make telehealth work for our community. While we need to improve access by making some of the changes to telehealth offered during the pandemic permanent, we also need to continue to work together to improve the quality of telehealth. CNF is committed to supporting individuals to get online to bridge the digital divide, educating clinicians about ways to better connect virtually to patients and families, and empowering families to understand how and when telehealth works for their family. 
Do you have a telehealth story to share with CNF? What's worked for you? What could be better? Email us at [email protected] to share with us your family's telehealth story, and how we can work together to improve telehealth for all.
Telehealth Resources For Families:
CNF's Telehealth Tip Sheet (download .pdf) 
Review ten easy tips to implement before your child's next telehealth visit.
Telehealth Best Practices for Children with Behavior Challenges
This is a recording of CNF's webinar "Telehealth Best Practices for Children with Behavior Challenges: Tips and Tricks to Make Visits More Successful" which aired live on Jan. 13, 2021.
We are providing families Google Chromebooks, WIFI "hotspots," and a year's worth of data to get online and access telehealth, a community, and digital educational resources.

Family Voices Telehealth Curriculum
The curriculum is available in both English and Spanish, and includes four webinars: 1) Are You Connected? 2) Do you Have a Device? 3) Can You "See" Your Provider? 4) Your Family's First Telemedicine Appointment 
Telehealth 101: Get Plugged in to Your Child's Health

Information and resources from the American Academy of Pediatrics 
Telehealth Resources For Providers
AES Telehealth Quick Guide 
This guide was prepared by a Task Force of the AES Practice Management Committee: Chair, Anup D. Patel, MD and members Rohit Das, MD, MPH, and Anu Venkat, MD, with input from committee members and recent AES telehealth webinar faculty experts, Marvin A. Rossi, MD, PhD and Edward "Rusty" J. Novotny, MD. The information was reviewed and approved by the committee and AES Council on Clinical Activities and complements the webinars and other telehealth information from other organizations and CMS, as referenced in the Additional Resources section.
Telehealth Hack Series
A series of videos from the National Consortium of Telehealth Resources Centers provides clinicians with information on technology, licensure, patient engagement, and policy issues.
Telehealth: Care Delivery in the New Normal
This telehealth webinar from the California School Based Health Alliance is offered by physicians who typically treat children.
AMA's Telehealth Implementation Playbook 
A guide from the American Medical Association.
Telemedicine: How to Do it Right! 
This telehealth from the National Consortium of Telehealth Resources Centers training teaches participants how to do telehealth well and avoid common mistakes. We identified the core competencies through our research over nine years and 20,000 telehealth sessions of experiences. Participants learn how to engage patients and colleagues better, build stronger provider-patient relationships, create more private and comfortable treatment settings, demonstrate compassion and good "web-side" manners, and communicate more clearly.
Neurobytes from the American Academy of Neurology (requires membership) 
Thank you to our supporting sponsor, Neurelis, and to Genentech, Neurocrine and UCB for their generous help with the telehealth initiative.