The 2019 Annual Education Initiative on Management of Disruptive and Harmful Behavior in Epilepsy and Autism Spectrum Disorder 
The Child Neurology Foundation's (CNF) Board of Directors has identified Management of Disruptive and Harmful Behavior in Epilepsy and Autism Spectrum Disorder as the focus of its 2019 education initiative.
CNF's mission to serve as a collaborative center of education and support of children and families living with neurologic conditions ideally situates us to explore the existing chasm between healthcare provider's ability to offer behavior management support guidance, and families' desires to have access to the best treatment available for their children.
What Does CNF Hope to Accomplish with this Initiative?
In partnership with our lead advocacy partner, the Tuberous Sclerosis Alliance (TS Alliance), the goals of this initiative are to:
To understand neurologists' current practices towards addressing disruptive and harmful behavior management.
To understand families' and advocates' concerns and preferences about behavior management support.
To identify current science related to disruptive and harmful behavior management and understand its implications for providers and families.
To highlight best practices for behavior management, and how treatment options and resources can be applied to child neurology clinical practice.
Webinar Replay – Management of Harmful and Disruptive Behavior for Caregivers
In November 2019, we hosted a webinar for Caregivers on Management of Harmful and Disruptive Behavior in Epilepsy and ASD. During this one hour webinar, former CNF President Dr. Ann Tilton shared our findings from surveys that CNF conducted of both families and child neurologists. Dr. Nathan Call from the Marcus Autism Center provided information on effective behavioral treatments for children with severe behavior disorders. Dr. David Dunn, from Indiana University, shared information on using medication to manage behavior. We hope this webinar will give you some ideas for treatment options that you can discuss with your child's medical team. While this webinar focused on the more severe behavior challenges in epilepsy and autism, we believe the information can be beneficial for both medical professionals and caregivers looking for strategies to address any behavior issues in children with any neurologic conditions.
How will we Achieve these Goals?
The first step in this process is already underway.
Develop and distribute needs assessment surveys to both neurologists and caregivers. Results from both surveys will be presented at the fall 2019 symposium, as well as guide subsequent education efforts.
Host a 4-hour symposium for healthcare professionals at this year's annual Child Neurology Society Meeting on October 26, 2019, in Charlotte, NC, which will reach a targeted audience of 150-250 attendees.
Host a webinar for parents and caregivers in November 2019, titled "Child Neurology Community Conversations from the Voices of the Provider, Caregiver, and Advocate," on the topic of "Disruptive and Harmful Behavior Management in Children with Neurologic Conditions".
The 2019 Education initiative is supported by
Lead Advocacy Partner


Tuberous Sclerosis Alliance
Lead Sponsor


Greenwich Biosciences
Partner Sponsor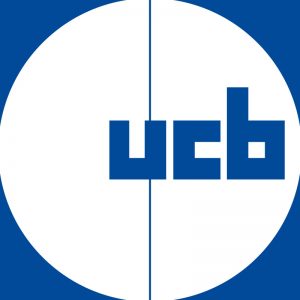 UCB
Believer Partner
Epilepsy Foundation 
Activist Partners
Brain Recovery Project
Dup15q
Community Partners
Dravet Syndrome Foundation
National Association for Epilepsy Centers
Other partners
ADNP Kids Research Foundation
Autism Science Foundation
Autism Society of America
CDKL5 Research Collaborative
Child Neurology Society
CURE
Danny Did Foundation
Global Genes
GRIN2B Foundation
Hope for Harper
Hope for Hypothalamic Hamartomas
International Foundation for CDKL5 Research
KIF1A.org
Lennox-Gastaut Syndrome Foundation
Mickie's Miracles
Myhre Syndrome Group
Patrick Ring Foundation
PCDH19 Alliance
Phelan-McDermid Syndrome Foundation
Rett Foundation
Ring14 USA Outreach
Seizure Tracker
Tess Research Foundation
The UK Infantile Spasms Trust
Partnership opportunities are available for each of the initiative's activities. Contact Cyndi Wright, CNF's Consultant of Strategic Initiatives, to learn how to become a partner.
*Since 2015, CNF has hosted a half-day symposium during the CNS meeting that provides CME in a non-traditional format. Each year, the symposium brings together parents, patients, advocates, and fellow physicians to provide a unique education experience. This symposium has become popular since its inception, selling out the past 4 years; with positive feedback from the CNS membership.